Building Energy Audit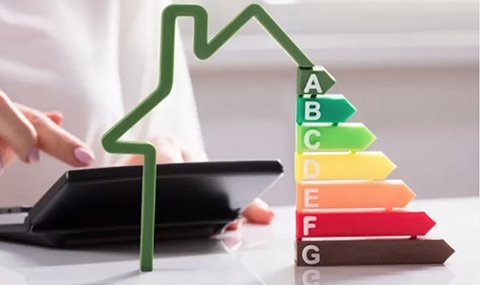 Mono Energy provides full Building Energy Audit for existing buildings that may further undergo retrofitting. Energy Audit is a process and inspection survey to understand the energy use of the building and to identify opportunities to improve energy efficiency while maintaining or improving occupants' comfort. Using the latest equipment's and technologies, our experts will undertake detailed analysis and perform measurements of different building construction elements, building envelope and building technical systems. Performing all sorts of building diagnostics to identify key data on building air tightness, thermal bridges, moister issues, indoor air quality, HVAC, Lightning and Hot water system efficiency, our experts will track down all the existing problems and provide solutions that are both suitable and cost effective.
Building Diagnostics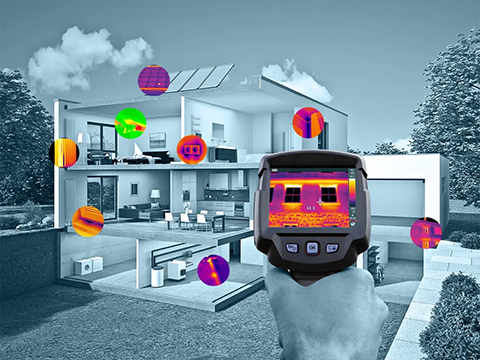 Mono Energy provides a full array of integrated building diagnostic, forensics and performance verification testing services. Our expertise will support your goals for a building that has maximum comfort, health, safety and energy efficiency. With more stringent energy efficiency codes building diagnostic and verification testing is an essential component in residential and commercial construction. One of the most valuable uses is for building forensics to determine exact locations and causes of building envelope failures: air leakage pathways, flawed insulation, and water damage.
Services:
Infrared Thermography (IR Scanning): Used to verify performance of insulation and air barrier controls throughout building envelope; determine thermal by-passes and trace water damage.
Building Air-tightness /Blower Door Test: Determine integrity of air barrier controls, air changes per hour (ACH), air leakage pathways.
Duct Air-tightness Testing (duct blaster): Determine how well air sealed ducting is.
Building Ventilation: How tight is too tight? After air sealing a building the need for mechanical ventilation must be assessed to ensure proper air changes per hour for the health and safety of the occupants.
Combustion Safety Testing
It is imperative that home depressurization limits are tested to ensure that atmospherically vented combustion appliances do not back draft combustion gases into living space. This is very important for the health and safety of building occupants.
Mock-up Assembly Testing: pressurized fogging of window assemblies and envelope air barriers.
Multifan Testing
Measuring the air tightness of buildings is a worldwide standard and all the developed countries have been applying it for years. During year 2020 this became a requirement also in Albania. We provide this service to come in assistance all contractors and energy auditors that want to perform large building testing. Based on specific scenarios, any building larger than 13000 m3 will require more than one Retrotec Fan to be tested. In this instant, we step up to perform tests for residential and industrial buildings, for warehouses, office buildings, cold stores, logistics centers, non-residential buildings like gyms, supermarkets, shops, municipal buildings, city halls, schools, water parks and all kind of large buildings.
We welcome any collaboration and are ready to assist you with providing this service with full professionalism and in the shortest timeline.
Industrial Energy Audit
The energy sector in Albania although small compared with more developing countries is very energy intensive. With the recent increase in energy prices, companies and manufactures are more vulnerable to maintaining their production capacities and securing their business continuity. Energy efficiency has the potential to bring down their energy cost and give them a favorable position versus competition by working smarter, not harder, by producing the same amount of goods, using less energy and so on.
Our experts, licensed as Industrial Energy Auditors will provide you the most detailed and comprehensive analysis to bring down your energy bill. We can provide diagnostic for all your plant equipment's including: Boilers, Electric Motors, Pumps, Compressed Air Systems, Transformers, HVAC & refrigeration Systems, Fans & Blowers, Internal Combustion Power Generating Systems, including also the production process.
Our licensed Energy Auditors, will provide you with information about how your business uses energy and offer details that can help you prioritize your investments in energy efficiency upgrades. During the Energy Audit, we will study your plant operational characteristics, identify and analyze energy-saving opportunities, and pinpoint strategies that will have the greatest impact on your day-to-day operations.
It's not just about saving energy. It's about helping your business succeed in a competitive market.